What Do I Give My Minimalist Mama?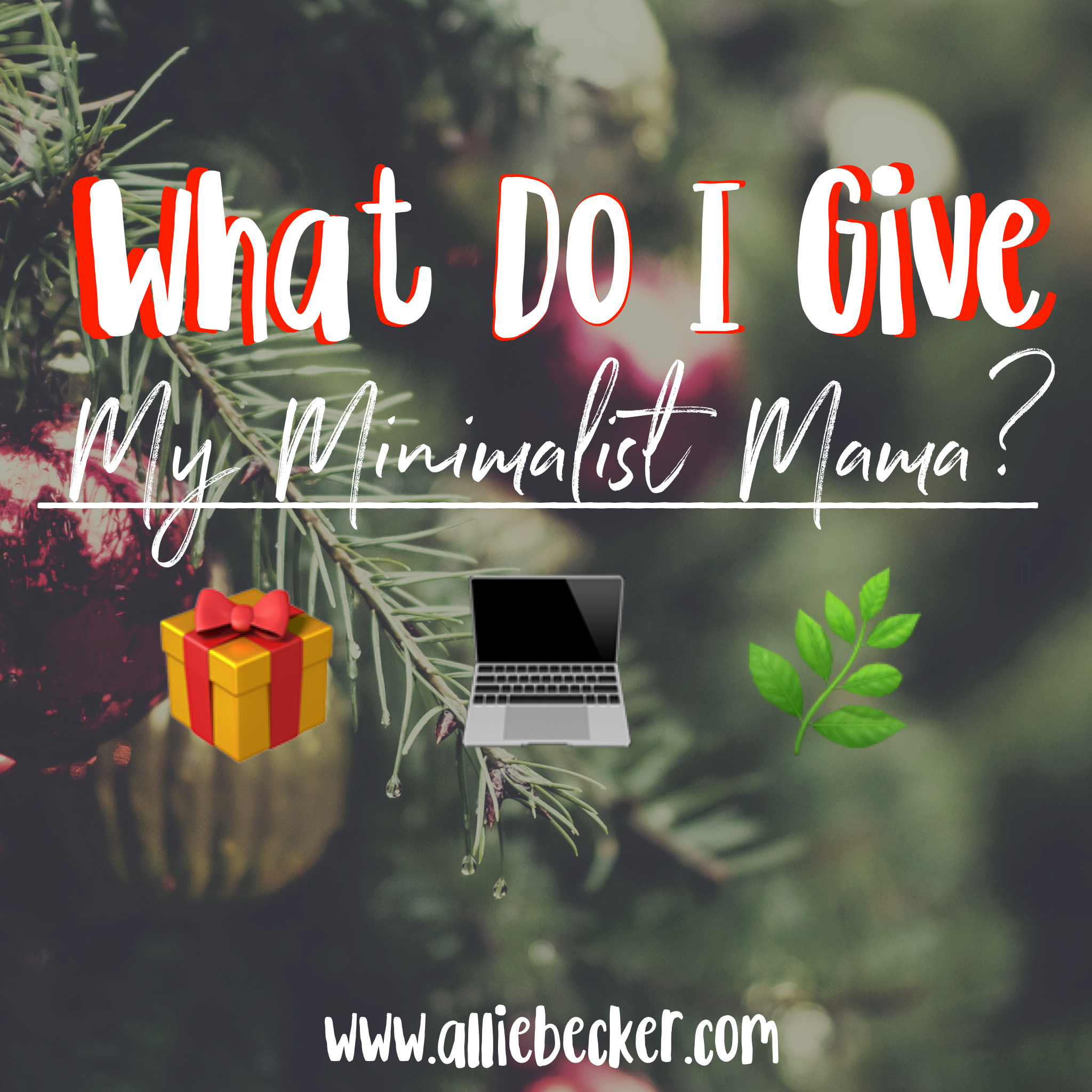 She Marie Kondo'ed before it was cool. Her ultimate dream is to have her #tinyhouse featured on TLC, and you cannot help but marvel at the clean lines of her outfits and the sparse yet poignant greenery meticulously arranged on her desk. Less really is more for your minimalist mama.
My gift guide vibe: The intention here is to curate a couple of cool-ass items for all the weird and wonderful people in your life. Trust, I can be all of these people at some point in my day, so we do not have to attend to any of these labels of our friends with any attachment—they are transient, but helpful, in narrowing down what to gift all the beautiful beings in your life. Enjoy, and as always, let me know in the comments below if you have any other ideas!
1. Donation (to her favorite charity in her name): What better way to show her you care, without cluttering her clean space with a gift she probably didn't want anyways? There are so many wonderful causes to choose from now, so there is certainly one that will align with her moral standards and what she hopes to change or improve about the world. Check out this helpful list of the best rated charities in each category (meaning that the highest percentage of your dollar goes to the cause, not to fundraising or overhead).
2. Texture Magazine Subscription: I know your minimalist lovely doesn't want paper magazines creating waste and cluttering up her space, but she still would love to access the carefully content created by journalists.....so? Texture solves this problem! She can have access to a treasure trove of magazines on her iPad, and she won't have to worry about them laying around her house. I personally love my texture---I've been a loyal subscriber since it was called Next Issue (3-4 years ago? maybe more?). I love that I can have back issues of my favorite magazines (hello, Food Network & Woman's Health & Entertainment Weekly!), but not have to worry about where I am going to store them all.
3. Dinner Date (at her favorite restaurant): You could even make her a cute redeemable e-gift certificate (no paper clutter, ya' dig?)
4. A Hot Air Balloon Ride: This was a suggestion from Rand man, so I'mma write it down here. He was the OG tiny apartment dweller in Chicago, and I know he wishes we were more scant in our belongings than we are now. So, maybe he just wants a hot air balloon ride, but I have to admit, that would be a pretty unique gift.
5. Chocolate (or another edible treat): Stuff that your minimalist could eat is a great idea, and I cannot think of a better holiday treat than Tcho chocolate, right out the Bay. These twelve bars of Christmas are adorable, and would probably be consumed with great speed if gifted.
6. Keyboard Protector: A way to protect her immaculate MacBook keyboard would be optimal, and something like this could do the trick. And since it's a thing that goes on top of another thing, I bet it doesn't count in her #100belongings list, right?
7. Bud Vases for IG-worthy Flower Arranging: These are SO CUTE. Six tiny vases for six tiny flowers. I think anyone would love these, but your bff's scandi-style office will really appreciate them.