What Do I Give My Foxy Foodie ?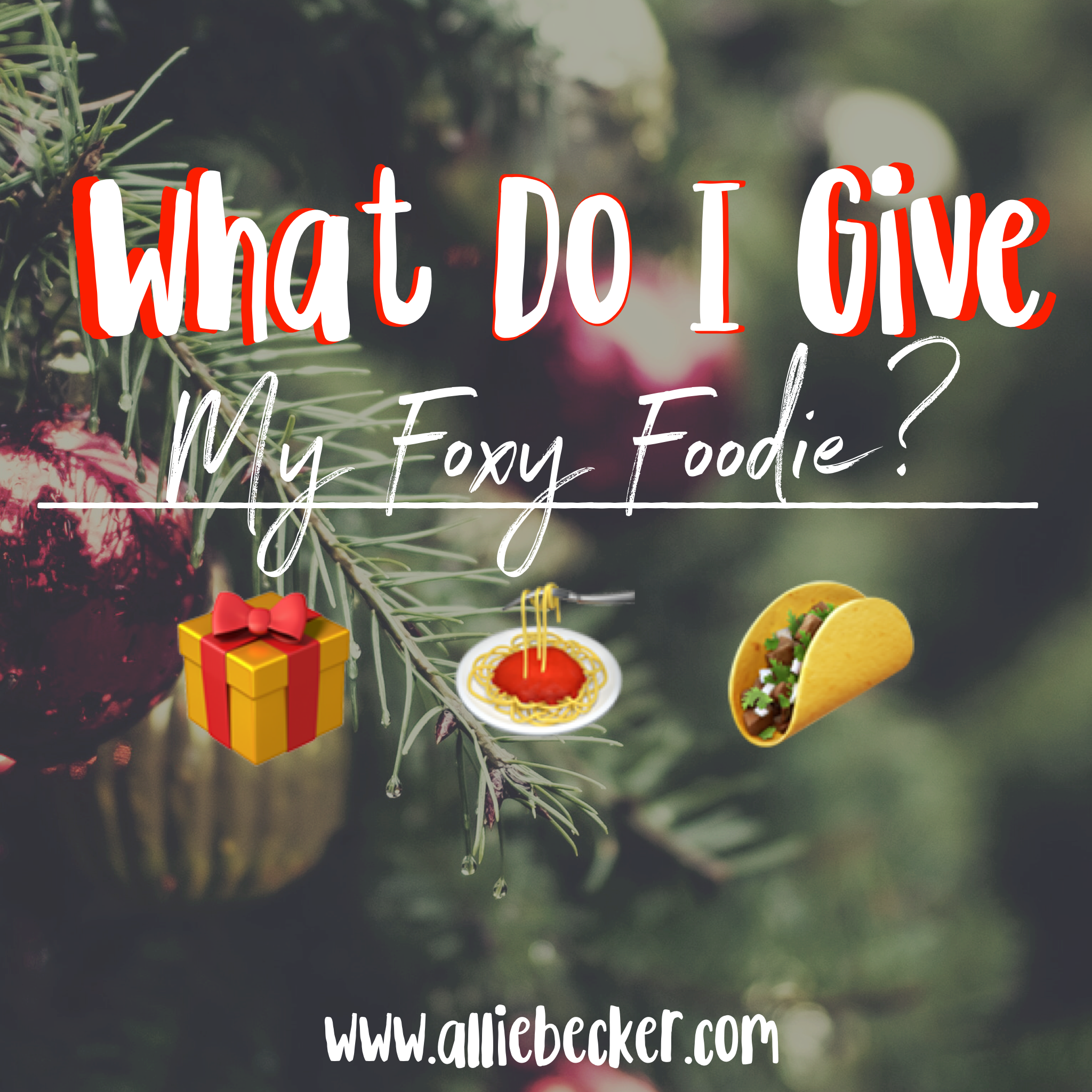 She's your favorite dinner date. A DIY queen and a kitchen connoisseur, she's the butcher, the baker, and the candlestick maker. She loves trying new recipes and new restaurants, with no ingredient or technique being too avant garde.
My gift guide vibe: The intention here is to curate a couple of cool-ass items for all the weird and wonderful people in your life. Trust, I can be all of these people at some point in my day, so we do not have to attend to any of these labels of our friends with any attachment—they are transient, but helpful, in narrowing down what to gift all the beautiful beings in your life. Enjoy, and as always, let me know in the comments below if you have any other ideas!
1. Cravings by Chrissy Teigen ($17.99): Favorite cookbook of all time. I'm going to let you finish, every other cookbook, but Chrissy's book has special recipes for super special occasions. The pictures are beautiful, and Chrissy's personality comes straight through the page in the blurbs before each dish. We are huge fans of the Frosted Flake French Toast over here (yep, that's a recipe), as well as the Brussels Sprout Salad. Life is about #balance, yo', and your favorite foodie knows that.
2. The Seasoned Life by Ayesha Curry ($18.67): Another slam dunk of a cookbook (pun 100% intended. I'm chuckling at myself rn)! Ayesha's recipes are family-friendly, and blend a variety of cuisines and ingredients, which makes it very unique. I just love that woman. She's the absolute best.
3. Glass Cheese Dome with Marble Base ($24.70): Who doesn't want to display their cheeses proudly for the world to see? Your food friend loves her cheese. I know it. Even if she is dairy free, she's probably handmaking her own cashew milk cheese, etc. etc. I'm certain you could put other things under the dome, too, if she truly doesn't like cheese. MACARONS, for example. I just screamed that in my mind, because that would be SO FREAKING ADORABLE.
4. Basically, I'm Beyoncé Coffee Mug ($16.00): This gift is multi-faceted. It serves as an awesome receptacle for her dark roast coffee, yes, but it also offers a wonderful cosmic reminder. Everyone, by default, loves Beyoncé, so she will love this mug.
5. Whole Vanilla Beans ($26.95): Okay, I admit. This one is kind of weird. It is on the unique end of the spectrum. But, how great will it be when your foodie wants to make shortbread cookies and she's got vanilla beans and not just extract, huh? You know every time you see "scraped vanilla bean" in a recipe, you wimp out and just grab for your extract (just me or everybody?). She'll have no excuses if she has a stockpile of beans! Maybe some saffron or a bottle of truffle oil. That would be the ultimate #extra artisan stocking stuffer list.
6. Sweetapolita Sprinkles Gift Pack Box ($29.00): Is she a baker? If so, she needs Sweetapolita sprinkles. Honestly, you don't even have to be a baker to enjoy these. You can just toss a handful of sprinkles on anything you want to be more exciting (I developed a habit of tossing my Sweetapolita sprinkles onto the top of the whipped cream I sometimes put on my coffee....which makes me sound like a ten-year-old, but I happily embrace that comparison).
7. Vegetable Spiralizer ($29.95): Maybe I'm the only person who doesn't have one of these yet. You might want to check with her first (rummage through her cupboards, etc), and if she doesn't have one, PRESTO! She'll be able to zoodle to her heart's content (that's what they are called, right? Zoodles? Is that only for zucchini? are they coodles if it is a carrot? can you do a carrot? I'm in my own spiral right now, brb).
8. French Kitchen Marble Wine Cooler ($24.95): What a gorgeous gift for the lady in your life who loves a glass of wine with dinner. If she's joined the #teetotaler movement, this could still hold her bubbly water and keep it cold, or else it could double as a beautiful vase. I'm also envisioning her using it to put her wooden utensils in on her counter top. Such a team player, this gift!