What Do I Give My Crystals and Kombuchas Queen?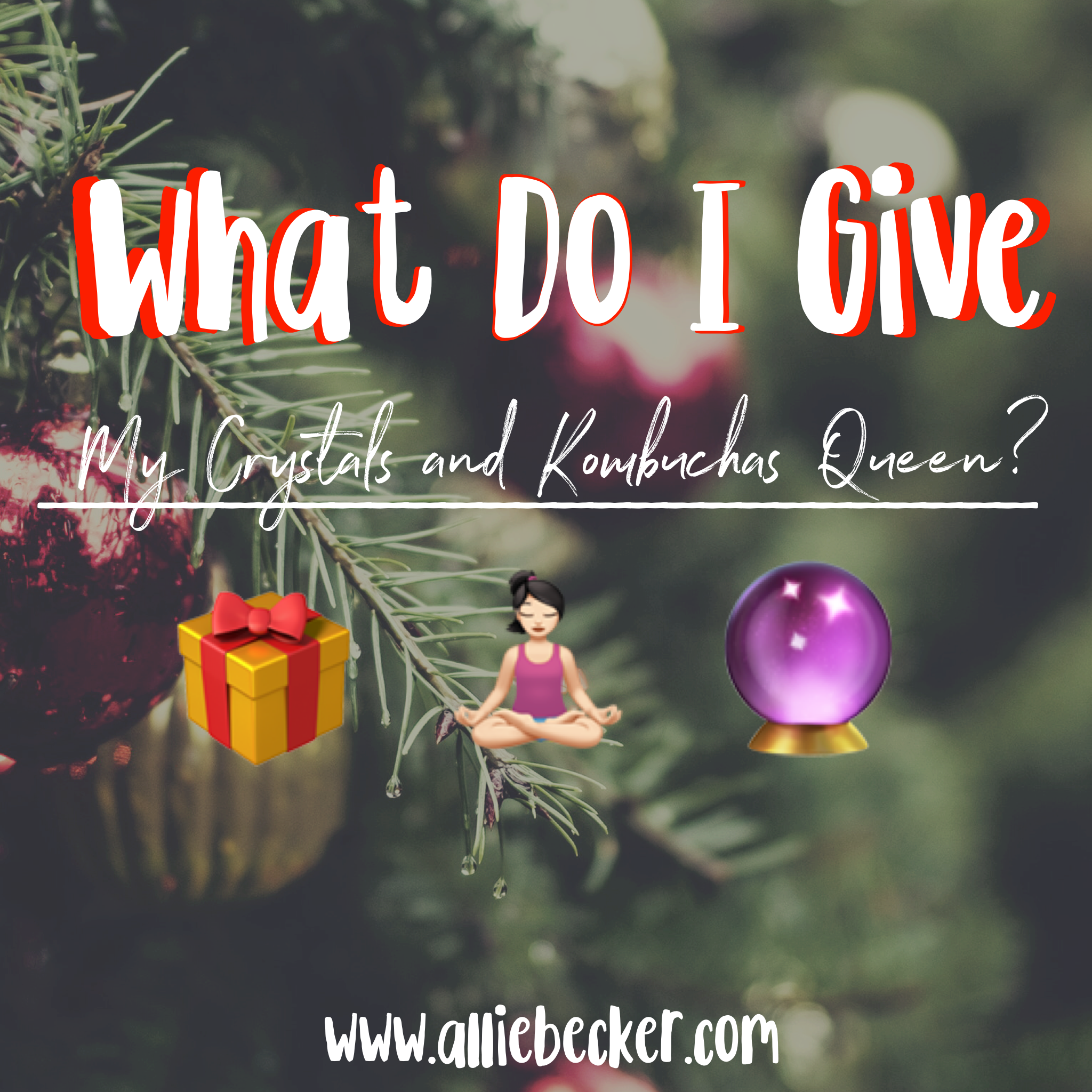 Crystals and Kombuchas Queen (n.):
She's got citrine in her bra, rose quartz around her wrists, and uses selenite to cure her migraines. You'll find her in Whole Foods, stocking her cart with reishi and green juice and kombuchas galore. Turn to her if you need a tarot card reading, a reiki healing session, or need a spiritual advisor--she'll send you love and light (and probably a few self-development books, too!).
My gift guide vibe: The intention here is to curate a couple of cool-ass items for all the weird and wonderful people in your life. Trust, I can be all of these people at some point in my day, so we do not have to attend to any of these labels of our friends with any attachment—they are transient, but helpful, in narrowing down what to gift all the beautiful beings in your life. Enjoy, and as always, let me know in the comments below if you have any other ideas!
1. Online course from mindbodygreen.com (price varies): Chances are, she LOVES self-development, and from tantra to tai chi, MBG has an awesome selection of online classes to gift your favorite mystical mama.
2. Invincible Living, Guru Jagat ($16.07): This is an ultimate staple for anyone's wellness shelf. I suggest that no matter the bestie, you buy her this book. Everyone deserves access to the technology that Guru Jagat provides, but your green juice & chill buddy will be exceptionally excited to receive this beautiful tome under the tree.
3. Moon Juice Dust (Sleep, Beauty, Sex....definitely Sex-$38.00): Fun fact: I am obsessed with the idea of adaptogens (learn more about them here), and from maca and reishi in my cold brew to turmeric in my lattes, I've been improving my life with these ancient herbs. The one thing I haven't done yet is try one of Moon Juice's famed powders, which is why I actually just bought two jars of their Sex Dust today. Premixed and ready to help you troubleshoot any issue--from beauty to spirit to, yes, sex (creativity is lumped in there too, fyi), These beautiful powders come to us from Amanda Chantal Bacon in LA. I'm so excited to try mine, and I know the gals in your life who love their supplements would be so excited to see a gift from Moon Juice, too! Use this link for 20% off your first purchase.
4. Crystal Muse: Everyday Rituals to Tune into the Real You ($18.29): This book from the beautiful women behind Energy Muse is sure to inspire your basic witch to try some new rituals with her crystals! Pair with a crystal or two, and you'll have one blissed-out babe on your hands. Learn more about Heather and Timmi here.
5. The Universe Has Your Back: A 52-Card Deck ($11.29): I love these cards to start out a meditation. They are beautiful, full of inspiration, and give a great intention to set the day. I generally ask the totally reasonable question, "Alright, God. What do I need to know today?" and then pull a card. Sometimes I pull a card for hubs, too. He's come to expect a message if he's in the room with me. Gabby is a fan favorite (another option for your Gabby Bernstein-loving friends would be a pre-order of her new book, Judgment Detox.
6. Gift Card to Pressed Juicery: She needs her green juice, man! Hand over a gift card to PJ (as I've just started calling it right now...it's a trend), and she can cleanse to her heart's content.
7. Kombucha & Chill T-Shirt ($30): She loves her SCOBY, oh yes indeed. Give the girl exactly what she needs--a shirt to proclaim to the world how much she adores the 'booch.